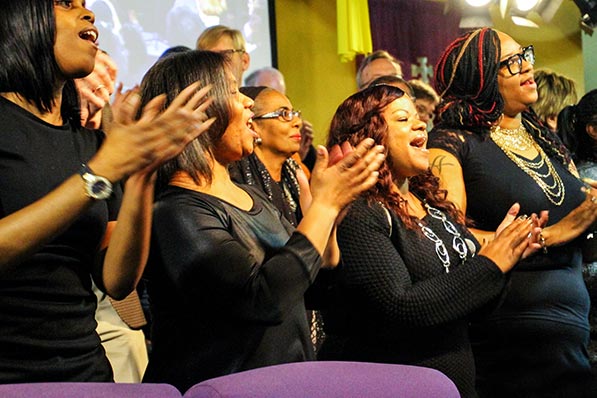 Black Church Collective
The Black Church Collective is a coalition of Minnesotan, traditional Black churches and clergy who are dedicated to reclaiming a holistic perspective of Jesus – one that illuminates the liberative and justice qualities of Jesus's ministry, death and resurrection.
Black Churches have a rich history of paving the way and shining the light of justice and redemption in the United States. During American chattel slavery, the Black Church was a beacon of hope and guiding force for the those who were oppressed under the mainstream, White supremacist adaption of Jesus Christ's ministry. During the Civil Rights Era, the Black Church birthed leaders, activists and organizers whose faith was their catalyst in declaring that justice, power and dignity were for all people, regardless of race or class. Today, the Black Church is called to continue to carry this torch. BCC has made the choice not to stand on the sidelines of truth and justice in these times when so many are hurting, oppressed and disparaged.
The Black Church Coalition lives out their christian call of spreading the Good News, not just through social services and charity, but also through social change and justice.